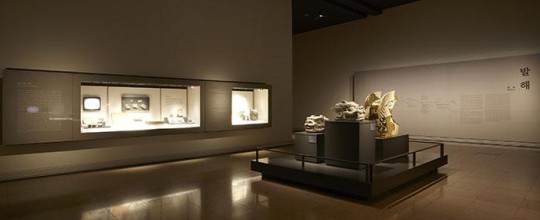 Journey back through time at a special exhibition currently underway inSeoul and retrace the ancient history of two long–ago Korean kingdoms: Balhae (A.D. 698-926) and Goryeo (A.D. 918-1392).
The National Museum of Korea recently released a treasure trove datingback to the two kingdoms, including an array of more than 230 recentlyexcavated artifacts. The museum's permanent exhibitions on the twokingdoms display a total of 770 pieces and trace the history that the twokingdoms left behind.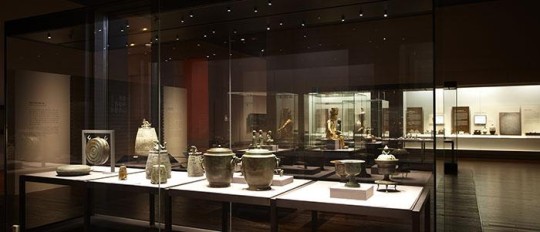 The Balhae Gallery at the National Museum of Korea retraces the courseof Balhae history.
The Goryeo Gallery allows visitors to see first–hand remains from Goryeotimes.
The Balhae Gallery brings to life the history and traditions of Balhae, animportant unit of Korea's North–South States period from the late seventhto early tenth centuries. A collection of Balhae artifacts brought togetherhere at the museum spotlight the kingdom across three themes: thelegitimacy of Balhae rule; the capital, royal authority and governance ofBalhae; and, the flourishing Land of the East, Balhae, and its neighbors.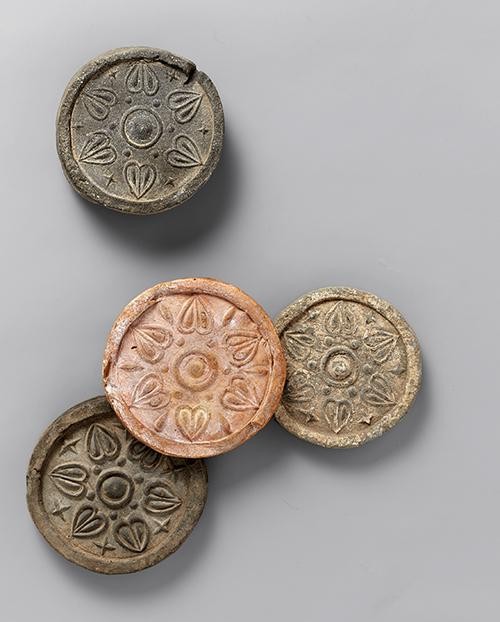 Artifacts here show the way in which Balhae was a kingdom descendedfrom Goguryeo (37 B.C.-A.D. 668) and, also, focus on the distinctcharacteristics and universality of Balhae traditions.
Building materials used as part of a roof, called wadang (와당, 瓦當) inKorean, date back to Balhae times (A.D. 698-926).
A Buddhist statue from Balhae (698-926) is made out of clay.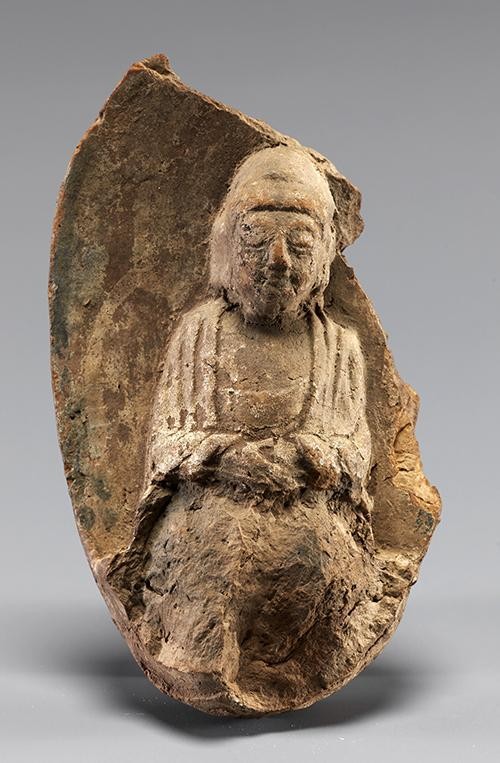 The Goryeo Gallery sheds new light on cultural aspects of Goryeo, a dynasty founded by Wang Gun (877-943) in 918 when he rallied togetherlocal clans and designated his birthplace, Songak, currently Kaesong, asthe new capital.
A set of exhibits featured in the gallery compares traditions, art andreligions that flourished in the capital with those from other areas, giving a glimpse into how people from various classes lived during the 900s-1300s.
There is a box inlaid with mother–of–pearl, works of celadon, jewelry andjade accessories excavated in and around Kaesong. These treasuresallow people to understand the luxurious and sophisticated way of lifeenjoyed by the aristocracy. Meanwhile, a metal, seated Amitabha Buddha(철조 아미타불) and other relics discovered in local areas show a folksyand distinctive beauty in the local traditions and art styles.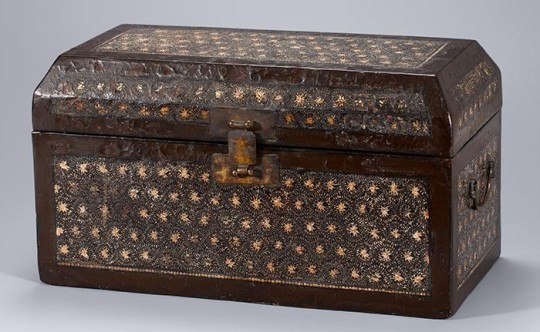 A box inlaid with mother–of–pearl comes from Goryeo (918-1392).
Visitors to the museum can also learn about social transitions throughwhich the dynasty had to go in the wake of constant invasions from theMongolian Yuan Dynasty. Museum–goers can witness the thriving ofBuddhist art, too. The museum has unveiled two SuwolgwaneumdoBuddhist paintings that people can see closeup.
During Goryeo times, there were special manufacturing sites, so (소, 所), where certain products were made, such as celadon kilns in Sadang–ri, Gangjin, Jeollanam–do Province, and the Dain steel mill in Chungju, Chungcheongbuk–do Province. The museum exhibition shines a spotlighton some of the artifacts and ironware manufactured at those sites. Inaddition, a series of incense products and bronze incense burners willgive a hint at how ritual ceremonies and state rituals were performed inthose times.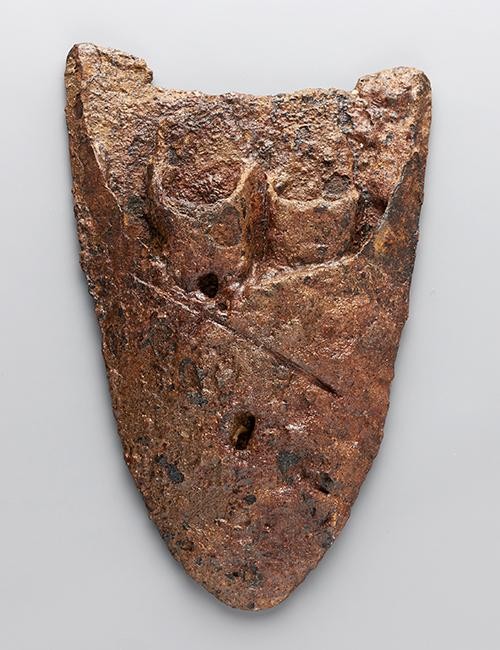 Finally, there are visual exhibits, too, including animated films thatchronicle Goryeo's territorial expansions. Museum–goers also can flickthrough visual images of Goryeo remains that were excavated at a soccerfield–sized plot in Sangdae–dong, Daejeon–si, by touching a large–screen monitor. Other images show the Goryeo and Mongolian Yuan armyand ships invading Japan, and also metal and woodblock printingmethodologies that were in use at those times.
By Sohn JiAe
Korea.net Staff Writer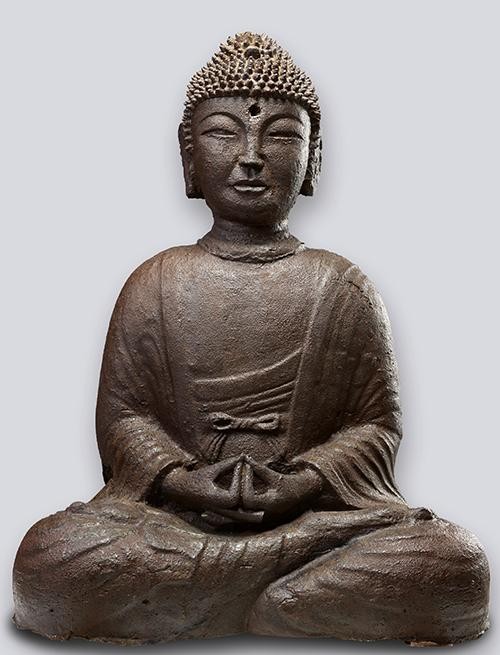 Photos: The National Museum of Korea
An iron plowshare discovered at the Dain steel mill in Chungju, Chungcheongbuk–do Province, is currently on display at the NationalMuseum of Korea. Dain was the biggest iron producing area of Goryeo.
A metal, seated Amitabha Buddha statue from Goryeo, excavated inWonju–si, Gangwon–do Province, is currently on display at the NationalMuseum of Korea.
Copyright ⓒ 1999-2013 KOCIS. All rights reserved.
Origin: http://news.naver.com/main/read.nhn?mode=LSD&mid=sec&sid1=004&oid=441&aid=0000004348